Want to pack your bags & book tickets to your favourite destination? Use a travel loan to go on an adventure. Get personal loans up to Rs 5 lakhs from Zype.
Benefits of taking a Travel Loan
Enjoy a lavish vacation without worrying about expenses. Use your travel loan to book first-class flight tickets and luxurious accommodations to create memories for a lifetime.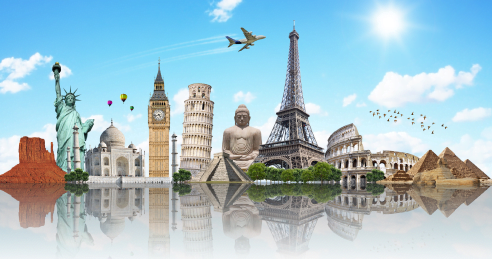 Don't miss out on the best travel deals and limited-time offers. Take a travel loan to book your tickets today.
You can use a travel loan instead of using your savings to fund your trip. This way, you can keep your savings intact for emergencies or invest your money in order to meet your financial goals.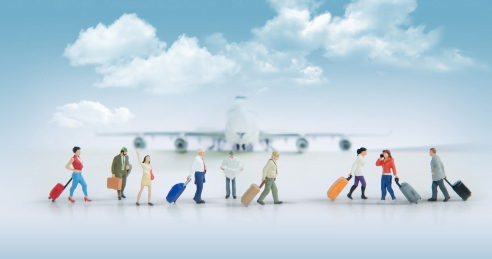 Don't let lack of funds delay your travel plans any further. Plan your dream vacation now & create memories that will last forever.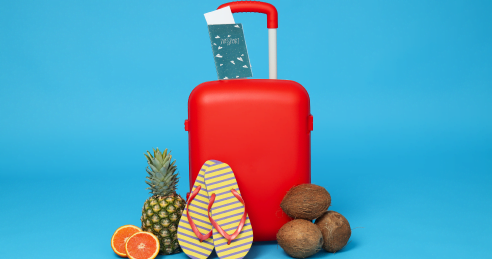 Whether it's the airfare, train tickets or a rental car, a travel loan will help you reach your destination.
Enjoy a comfortable stay by using a travel loan to book the most lavish hotels, and vacation rentals.
Be it sightseeing or doing adventures activities, you can use your travel loan to enjoy your trip to the fullest.
Don't let unexpected events ruin your trip. It is always a good idea to use your travel loan to buy travel insurance & safeguard your trip from mishaps like medical emergencies, trip cancellation or lost luggage.
Reasons to choose Zype personal loan for Travel.
Apply for home renovation loans up to 5 lakhs in less than 8 minutes! No document uploads. No paperwork.
Transfer money from Zype to your bank account in a single click.
Flexible repayment options
Repay the loan on your terms. Choose between 3, 6, 9 or 12 EMIs.
Apply in less than 8 minutes. Get approved in less than 60 seconds!
Applying for a personal loan on Zype is a simple 3-step that can be completed within 8 minutes. Complete your application now & get instant access to money.
Download the Zype app & enter your basic details.
Get approved for a loan amount.
Complete KYC & start making loan transfers.
Eligibility Criteria for Travel Loan
Meet a simple eligibility criterion of Zype and get instant access to personal loans up to ₹5 lakhs for your Travel needs.
Eligibility Criteria

Requirement

Age


Employment


Citizenship


Credit Score


Residence

18 years and above


Salaried


Indian


Higher the credit score, greater the credit limit


A permanent or rented residence, where they have stayed
Frequently asked questions
Travel loans are personal loans which you can use to cover all your expenses related to your vacation or traveling.
Be it hotel accommodation, flight tickets or travel insurance, you can use this loan for any travel-related purpose for both domestic and international travel.
What is the repayment period for a travel loan?
The repayment period for a travel loan is generally between 3 months to 5 years.
With Zype, you can choose between flexible EMI options of 3,6,9 or 12 EMIs.
Can I repay the travel loan early?
Yes, you can pre-close your travel loan by paying your outstanding amount early. You may or may not have to pay prepayment charges based on the terms of your loan agreement.
On Zype, you can prepay your loan without paying any extra charges.
What are the interest charges on a travel loan?
The interest rate on your travel loan can vary from lender to lender.
Zype offers personal loans up to Rs 5 lakhs starting at just 1.5% per month.
How many days does it take to get approved for a travel loan?
Different lenders have different eligibility criterion for giving loans. You can get approved for a personal loan for traveling based on factors like your monthly income, credit score and repayment history.
Usually, it takes anywhere between 1-7 days to get approved for a travel loan.
On Zype, you can get approved for the loan within 30 seconds & get the money in your account within 24 hours.